In my aspiring-actor days, I worked with a group called the New School Acting Ensemble.  Our director, the late Jeremy Whelan, used to tell us before we began a scene, "Remember, nothing has to happen."  Knowing that actors can fall into the trap of trying to do too much, trying to make something happen – gesticulating, mugging, forcing emotion - he encouraged us to relax and allow our characters and the scene to develop organically, based on true emotion rather than force of will.
Nothing has to happen.
Lately I have repeated this to myself at the beginning of every yoga class I take.  Maybe I've come to my mat directly from work and tired; maybe my shoulder is stiff or my back is acting up again.  "Chill," I think.  "Remember, nothing has to happen."  This reassurance gives my ego a vacation, and loosens my grip on the conviction that I must do, achieve, attain something while on the mat. It brings a profound ease, which in turn sharpens my focus.  Mindfully, I feel my way to my edge, deciding for myself what level of a pose is appropriate for me that day.
Yoga isn't supposed to be about achievement and outward show, right?  Aren't we supposed to set intentions, not goals?  Sounds nice in theory, but in reality it's a different story.  Hey, I'm a New Yorker!  It's all about go-go-go, do, achieve, accomplish!  Adho Mukha Vrksasana and Urdhva Danurasana are just a couple more things to tick off of my bucket list!
I suspect that New Yorkers aren't the only people who step into a yoga studio and, faced with competition in the form of other students, are overcome with the desire to make something happen, to achieve, to do it better than the guy on the next mat.  Let's face it, we all aspire to do the cool stuff, the party tricks – headstand, handstand, crow, firefly, wheel – to show the world what good yogis we are.  We want to walk before we crawl, and fly before we walk.  We want to tackle the most challenging poses before we have the strength or flexibility to do so. 
I pushed through poses I wasn't ready for or which weren't appropriate for my body.  And I injured myself, because my yoga practice was outer-directed rather than inner-directed.  I cared too much about what other people thought, and overrode my body's warning signals, ignoring what they tried to tell me.  Truly, I didn't get it. I wasn't practicing yoga; I was trying to make something happen. 
When I began my 200-hour yoga teacher training, my competitive spirit flared.  That I was one of the oldest trainees in a class of twenty- and thirty-somethings only spurred me on.  Of course, I had to make something happen in order to prove my wisdom and prowess to both my teachers and fellow students!  However, a pulled back muscle slowed me down. It forced me, probably for the first time, to think instead of just do.  I had to feel my way through each asana, and choose modifications when I felt any discomfort.  Real wisdom started there.  I finished the first stage of my training a much calmer practitioner, just beginning to understand what yoga was.
I finally realized that the most advanced yogis don't overwork.  They approach every practice with a beginner's mind.  They start every day fresh, with curiosity - where am I, how am I today? – and they let the answer guide them.  They know nothing has to happen.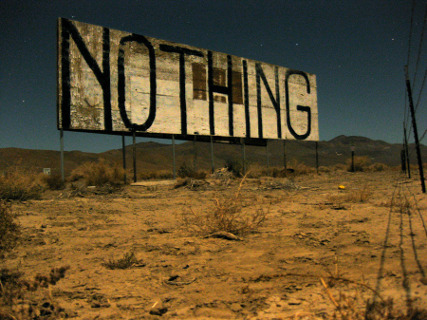 As a teacher, I'm in a prime spot to observe how ego and attachment to a result get in the way of my students' practices.  They struggle rather than use props, refuse modifications, attend advanced level classes when they really need a beginner's class.  And I empathize with them, because I've been there.  
I avoid language that plants the idea that going deeper into a pose is by definition better than any modification.  It's a direct appeal to the students' egos to take over their practice.  I've experienced this in a certain teacher's class:  Taking Lizard as an example, students will start out in High Lizard, with the back knee on the floor.  The teacher invites them to bring their elbows to the floor, and to straighten their back knees, adding, "You can stay in High Lizard, but Low Lizard is more challenging."  In my opinion this is like waving a red flag in front of a bull.  Students don't want to be seen as wimps, taking the easy way out, so they will do the deeper posture without checking in with their bodies first to see if it is appropriate.  I prefer the technique of the teacher who starts out with the modified pose, then says, "If you'd like to go further you can...", adding on steps one at a time until reaching its full expression.  She will also say, "You can always do more, and you can always do less in yoga."  In other words, nothing has to happen.
I am not ambitious for my students.  During a class in which I taught headstand, I encouraged them to let go of the desire for results, and not to be concerned whether they went upside-down.  Instead, they focused on the steps that would lead them eventually to a safe and steady pose – pressing down through their forearms, lifting their shoulders away from the floor, engaging their core muscles.  Some of them worked on these actions; some went all the way up.  Explaining the purpose of the actions made the students realize that they were doing the work, and that the work would have its effect, no matter how far they took the pose.
If by the end of class my students have found a state of ease, peace, and relaxation, I'm far more pleased than if they have achieved the fullest expression of a challenging pose.  If something like Astavakrasana helps them to find ease, that's nice, but most of the time it takes much less.  Most effective is their willingness to just be, rather than do.
And sometimes things happen when you're not trying to make them happen.  I've been attending Bikram classes since January.  I haven't done full Supta Virasana in years because it bothered my knees (and truthfully, I was probably forcing myself into the pose).  I hadn't even done Virasana off the block in ages.  Therefore I approached the Bikram version, Fixed-Firm Pose, with caution.  Mentally reciting "Nothing has to happen," I started out by easing my seat to the mat.  After a few classes, my elbows rested on the floor behind me.  A month hadn't gone by before a little voice in my head whispered, "It's time; you can do it." I lay back between my feet and clasped my elbows over my head.  My knees?  They feel great.  Nothing had to happen, but it did.