Submitted by Vidya Heisel on

Printer-friendly version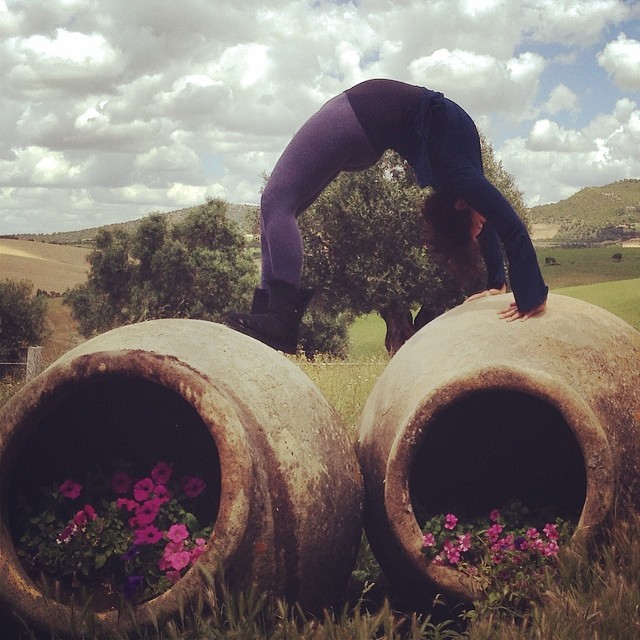 This Yoga life is crazy and beautiful. I am a Yoga teacher with huge magnificent dreams and ambitious visions. I used to own and run a Yoga Studio in Massachusetts, called Frog Lotus Yoga. I left the studio six years ago but it has been running successfully for twelve years now. 
I started gallivanting around the planet, a real Yoga gypsy, running Yoga Teacher Training Programs in all the best locations, in Thailand, Bali, Costa Rica, Mexico, India, Guatemala, Italy, Portugal and Spain. Yes, I have been fortunate enough to be able to bliss out in beautiful retreat centres all over the world!!! Along the way, I got into The Secret, Tony Robbins and the concept of manifesting. I even created a new style of Yoga which combines Kundalini Yoga and NLP techniques [Ed. Note: Neuro-linguistic programming] and is all about living your dreams, but that is a whole other story.
The day came where I started dreaming of perfection. I no longer was content with any old yoga retreat centre, I got it into my head that I am here to create the perfect Yoga heaven. It's my Svadharma (my calling)! At this point my trainings had grown to fifty participants and a full on team of anatomy teachers and assistants, and I no longer could find a suitable location in Europe. So I thought, why not create it myself?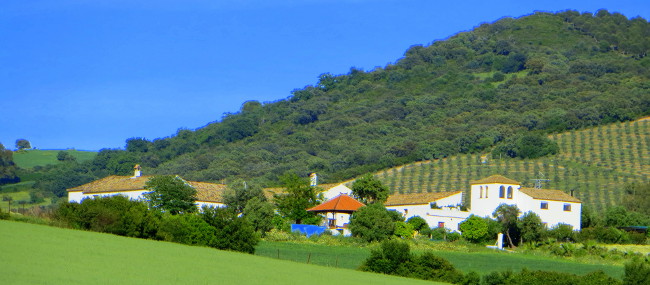 Here I am, three years later, running a stunningly beautiful Yoga Retreat in Southern Spain and holding most of my Yoga Teachers Trainings here. It's a dream come true and I am busy creating a little slice of Yoga heaven on earth.
Because there is always more to create and manifest, I started further envisioning a magnificent Yoga Hall, a geodesic dome designed to look like a Tibetan stupa, a spiritual meeting place conducive to the practice of yoga, meditation, dance, a place for all people to come. An immense Yoga Temple.
In the name of karma yoga, and paying it forward, part of my dream is to enable underprivileged young adults to come here for free to our retreat centre, to learn about Yoga, meditation, healthy eating and to share the deep peace and contentment that emanates from this place. I recently met a lovely lady who came on a retreat here, who works with this population in the UK and we are now working together to make these retreats happen. Everyone should have the chance to experience this yoga love! We will hold our first free retreat in December.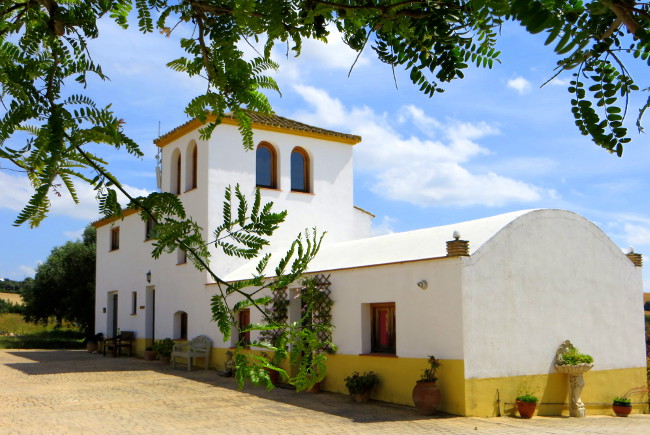 The other part of the dream is to have this incredible space for my trainings, for concerts, for dance, for Yoga festivals, to share with other Yoga teachers and groups and for things I haven't even imagined yet.
We are calling this space, the Be One Om Yoga Dome! We plan for it to exist in real-time, in all its glory, by the end of August!
In order to finance the building of this wonderful Geodisic Dome we have set up an Indigogo crowd-funding Project, which goes live on June first.  There are loads of wonderful perks for donating, including my 6 DVD Box set of Intermediate Vinyasa Flow Classes and lots of stays at our beautiful retreat centre.
To draw attention to our cause, we are planning a Yoga flash-mob in Seville near the cathedral at peak tourist time (hush, I can't tell you when) but watch out for our video, we hope it will go viral!
If you feel inspired to donate go here: igg.me/at/SuryalilaOmDome