Printer-friendly version
Jessica Rienecker (TallGirl Yogi)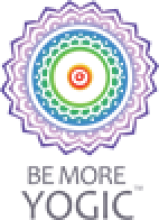 BeMoreYogic.com provides a variety of online yoga videos. My favorite feature is that you can sort by different criteria such as yoga style, length of video, level, or teacher. There is an entire catalog of free classes that allows you to try before you buy.
The site was designed to be compatible with mobile phones and tablets so that when you are traveling (and likely don't have a full computer with you), you can still access the videos easily. You can turn off the high-definition quality to speed up the delivery of videos if your connection isn't the greatest. Subscriptions are available on a month-to-month basis, or a whole year at once. All the classes are filmed outdoors, providing beautiful backgrounds as you are guided through practice.
For beginners, there is an entire six-video series that breaks down yoga breathing, Sun Salutations, standing postures, seated postures, inversions, and alignment. In addition to the videos, there is a healthy lifestyle blog with fitness tips and healthy recipes.
Check out their classes and read their blog at www.bemoreyogic.com

Jessica Rienecker has been practicing yoga since 2009, and teaching since 2013 in Orange County, California. She focuses on intro level classes to help make yoga accessible to all fitness levels and body types.You can follow her on facebook at www.facebook.com/TallGirlYogi or her blog at www.tallgirlyogi.com. Jessica is Project Manager at Yoga Teacher Magazine.