Printer-friendly version
Four Questions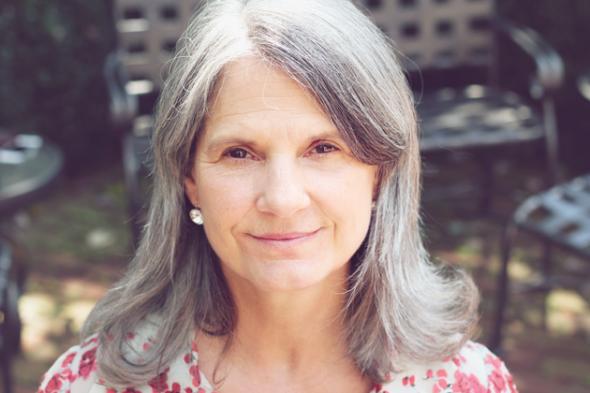 Cyndi Lee is the first female Western yoga teacher to fully integrate yoga asana and Tibetan Buddhism in her practice and teaching.  Founder of NYC's OM yoga Center (1998-2012) she now teaches workshops and teacher trainings worldwide. Author of the classic, Yoga Body Buddha Mind, Cyndi's newest book is the The New York Times critically acclaimed May I Be Happy: A Memoir of Love, Yoga and Changing My Mind. She is currently a participant in the Buddhist Chaplaincy Training at Upaya Zen Center, under the guidance of Roshi Joan Halifax and Sensei Alan Senauke. She lives in central Virginia where she just opened Yoga Goodness Studio. www.cyndilee.com
1. Please describe, or tell a story, about your first yoga class or yoga experience.
Although the benefits of headstand include mental concentration, my daily Sirsasana has not managed to extend my memory all the way back to the first yoga class I attended circa 1971.  When referring to something which happened nearly 50 years ago (wow!) you can use the word "circa" in the sentence, don't you think? I do remember the classes were early in the morning and sometimes I fell asleep in Janu Sirsasana.
Who was my teacher? I don't know but I am grateful to him for showing us that yoga was much more than exercise, although it did fulfill our P.E. requirement. We learned to meditate and practice kriyas.  Our teacher especially encouraged us to do The Avalanche, which required drinking 10 cups of water in five minutes. This is not easy, particularly when every other cup is salt water. Then you lie down in different poses which move the water through your digestive system and then you run to the bathroom for the avalanche. If you don't drink the water fast enough, you just end up really really bloated.
This is how it started for me.  Not a magic flash of lightning, but still the yoga got into me and became the framework for my life.
2.  Describe or narrate your first time teaching yoga. What do you recall?
When I moved to NYC in 1978 I got a part-time job teaching yoga at the Apple Health Club. There were only two health clubs in the city at that time and this one was on Tompkins Street in the village. The job was actually to help gym members use the weights and machines and we also had to teach exercise classes. So I finagled and got to offer a yoga class, and it turned out people really wanted to do yoga. I used Richard Hittleman's 21 days of yoga book and probably Sivananda books and I figured out what to teach that way. I had just completed my MFA in Dance under the great Eugene Loring. Mr. Loring spent a lot of time with me personally. He was very strict and taught me how to develop students' ability, step by step, level by level, beginner to advanced. So I knew how to make a class and teach a class. I applied that to teaching yoga at the Apple Health Spa and have used what I learned from Mr. Loring to teach yoga for the last 37 years.
3.  Last time you took a yoga class or workshop, what were your impressions?
After living in the middle of the vibrant NYC yoga community for so many years, I can tend to feel yogically lonely and undernourished now that I live in a small city in central Virginia. So I signed up for Rod Stryker's workshop at the wonderful Willow Street Yoga in Silver Springs, MD and took the Amtrak train up there in December. I surprised Rod by just showing up and it was very fun to see him, receive his teachings and be a student. I stayed in the back row. Rod is a terrific yoga teacher. He knows his material and rolls it out in a clear way. He is smart and warm and dignified. I loved his talks and his asana teaching, which was different from my regular home practice and so that was fun for me.
It was particularly fulfilling to be around another senior teacher who is giving a fully rounded offering of yoga, including philosophy, pranayama, meditation, asana and yoga nidra. There were a lot of people attending this workshop so it was gratifying to see that not all modern yogis are going for core tightening and hollow back inversions and in that way, kind of missing the yoga boat.
4.  Describe the last time you taught a class or workshop.
Yesterday I taught two workshops at the Republic of Yoga in Cary, NC owned by the wonderful Nicole Nichols, formerly a beloved teacher at Jivamukti NYC. The yogis were really smart and not afraid to participate, to be engaged and communicative in class. So, it was a TOTAL delight.  Teaching yoga is a conversation after all.
Sometimes when I travel to teach a workshop it goes ok, sometimes it goes really well, sometimes it clicks and sometimes it is absolute magic!  Lately I have been feeling the magic and I know it is because I'm relaxed. What I have to offer is what I have been practicing and I cannot offer anything else. So there is nothing to do but relax, open and share. Louise Hay says about teachers: the people that need what you have to offer will find you. Trusting that lets things flow nicely.