Printer-friendly version
Four Questions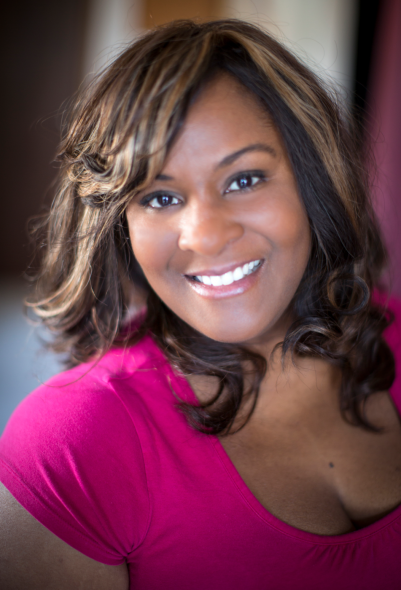 Dianne Bondy – Author, Motivator, Risk Taker, Educator, Yoga Teacher, and Leading Voice in the Diversity in Yoga and Yoga of Inclusion Movement.
With over 1000 hours of yoga training in diverse modalities such as yoga therapeutics, restorative yoga, meditation, and Anusara Yoga – Dianne truly believes that yoga is for all! 
She is passionate about creating a more diverse playing field in the yoga community and is a highly recognized voice in the Diversity in Yoga and Yoga of Inclusion movements – where all shapes, sizes, ethnicities, and cultural backgrounds are recognized and embraced both on and off the mat. 
Dianne Bondy is an E-RTY 500 with Yoga Alliance, with extensive training in yoga therapy.  She is a regular columnist for Elephant Journal and Do You Yoga, has been featured in Yoga Journal Magazine, and appears as a guest author in the books: Yoga and Body Image, and Yes Yoga Has Curves. 
She is the founder and Managing Director of Yogasteya virtual online yoga studio that specializes in yoga for all shapes, sizes, and abilities.She developed and continues to teach the Abundant Bodied Yoga Teacher and Yoga for All yoga teacher training programs, runs retreats and workshops internationally and is a founding member of the Yoga & Body Image Coalition. 
To learn more about Dianne, check out her website
www.diannebondyyoga.com
and connect with her on Facebook, Twitter, Instagram, and YouTube.
1.  Please describe, or tell a story, about your first yoga class or yoga experience.
My first experience with yoga was with my mom. I think I was about 4ish. We had this book called Stay Young with Yoga and be were practicing poses. I totally remember my mom in shoulder stand and me trying to sit on her feet. I just remember loving hanging out with my mom and having her all to myself. 
2.  Describe or narrate your first time teaching yoga. What do you recall?
The first time I taught yoga I was so scared. I used my notes a lot. I don't even remember seeing class probably because I was practicing with them. I wanted it to be perfect. I stumbled over my rights and lefts. It was a humbling experience. 
3.  Last time you took a yoga class or workshop what were your impressions?
I loved it. It was with my Yoga teacher training students. I was so proud of how great they were. They work hard and they are so gracious at sharing their craft. They are way more confident then I ever was. 
4.  Describe the last time you taught a class or workshop.
It was exhilarating and fun. We did balance poses and had yogi play time. Class time to work on poses where people share their experiences and their challenges. It felt safe and inspired and I was happy to be in that energy with such amazing people.