Printer-friendly version
Four Questions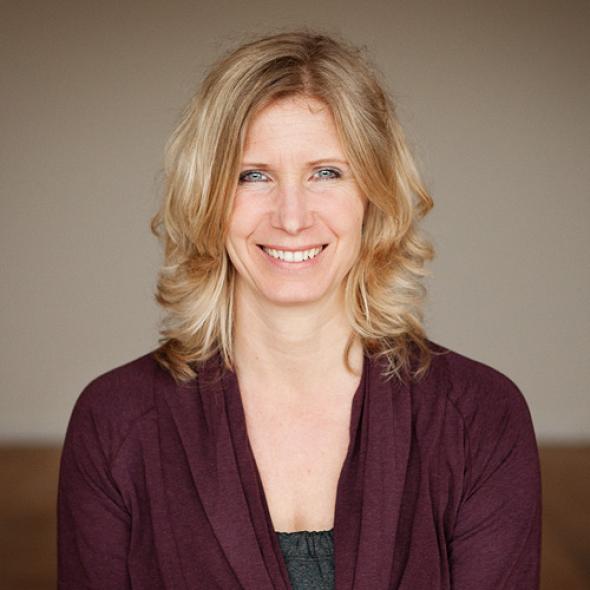 As the daughter of a yoga teacher, Esther started practicing yoga early in life, following two main training paths: one in Hatha yoga with the Saswitha Foundation in Zeist, Netherlands; the other in the Vinyasa yoga style with David Curtis (who trained under Maty Ezraty and Chuck Miller) in Ireland.
She took classes and attended retreats with many wonderful teachers as well, among them world-renowned yoga instructors Sarah Powers and Clive Sheridan, who taught her not to take anything too seriously. Esther completed her yoga anatomy studies with Leslie Kaminoff in 2013. Besides taking classes, Esther has endlessly practiced yoga, studied yoga and looked for ways to find an end to suffering. This quest brought Esther to train with her beloved teacher Taetske Kleijn, becoming a "clarity trainer" as well. Esther taught yoga and worked as a therapist for 11 years in her own yoga studio, the Boab Centre, in Ireland. At the moment she lives in the Netherlands again.
To reach more people, Esther started making yoga video tutorials that she uploaded to YouTube. Nearly 150,000 people worldwide now follow her short tutorials and sometimes longer classes. Esther Ekhart then founded her website, Ekhartyoga.com. Read more about Esther here.
1. Please describe, or tell a story, about your first yoga class or yoga experience.
My first yoga experience was imitating my mother doing Sun Salutations. I was maybe 11 years old. I remember finding it really hard, my body being all over the place, having no strength and being totally out of breath while my mother was flying through it. In a way it frustrated me that I couldn't do it at all. I think that was my first motivation to do more.... not the most yogic one!
2. Describe or narrate your first time teaching yoga. What do you recall?
I recall the first time I taught a class for a gym I was absolutely terrified. I was maybe 20 years old. I was so scared getting to the gym that I wasn't even sure if I could go through with it. During my terror I asked myself what I was really afraid of? The answer was, what other people thought of it. Then I remembered a little bit of yoga wisdom ‒ thankfully I had learned something! I realised on a very deep level that I love yoga so much and that the only thing I could do was give all I had to give, and do my best, that was my business. And that what other people did with it, like or dislike, wasn't my business and not even my concern. It really helped, so by the time I stood in front of those people, I was calm. I've never been that nervous since. 
3. Last time you took a yoga class or workshop, what were your impressions?
The last time I took a yoga workshop with one of my teachers I realised how much I love taking workshops. How important it is to connect with my teacher and his students. This particular yoga teacher has the same people coming back over and over, so it becomes a bit of a community of people you know and love. I learn lots, relax, it's like filling my cup with inspiration, connection and clarity.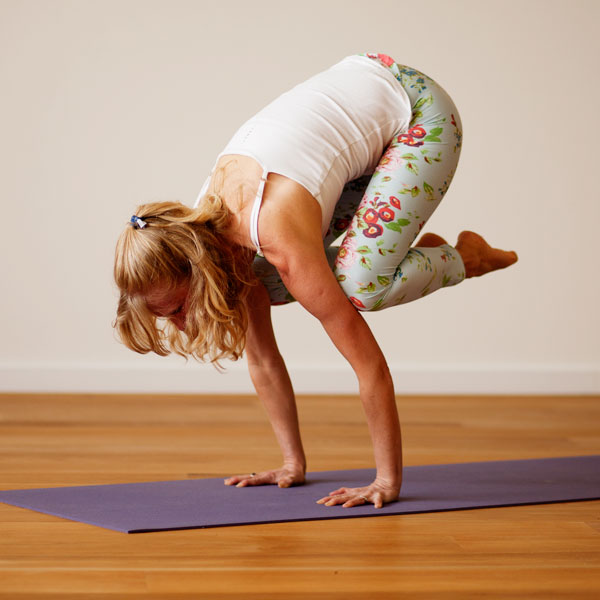 4. Describe the last time you taught a class or workshop.
The last time I taught a workshop I noticed how much I love my students. How I am able to step outside myself, my patterns and head, and see the good in all of my students. How everyone wants the same thing, to be liked, and how we all have our unique ways to make that happen. Some ways are pleasant, others less so, but when you see that we all come from the same place, act from the same desire, it doesn't matter anymore. You love everyone equally. I can see all that clearly when I teach, and not take anything personally. Now I would love to bring that more into my daily life :)