Submitted by Teresa Diaz on

Printer-friendly version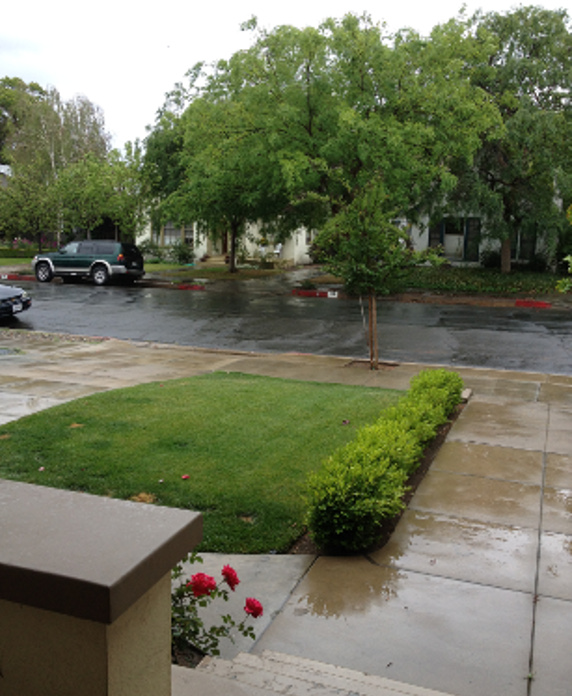 Dear Universe, Tlaloc or just plain God,
Thank you for the opportunity and privilege to receive your magic element on our land. We waited for it desperately however, and patiently. We called each other up days before you gave us your gift to announce the coming of it and rejoice at the mere thought of being blessed with your kindness. Our little plants and trees, bugs and birds, and dusted cars and porches are smiling with contentment.
I know that we have not paid much attention to your pleas, and we tend to only think about our needs and wants, but I know you love us and you are trying to open our eyes. Yes, we ignore your magistral acts of beauty and think that you will forgive us always for trashing your land, water and air, but I ask that you take compassion of our ignorance, greed and selfishness, because we don't think when we act.  How can we be enlightened by your generosity if it's not by learning to fear you first? How could we damn and curse you after devastating hurricanes, tornadoes, floods, and droughts if we do not even respect you when you shed your love, you might ask?
We humans have our good and not-so-good traits; one of those good traits is our reason, that if used positively and as it is meant to be used helps us to promulgate the love, peace and respect we were meant to share with all natural beings. Why did you so kindly put us in this magical earth, if it was to destroy it on our path to our self-centered success? Why did you give us reason if we segregate other species and treat them as inferior? You know best, I am sure, and I pray every day for an enlightened answer.  I hope in my lifetime, and if not too late, we will awaken to the truth.
With my sincerest gratitude for your omnipresent kindness,
Teresa Diaz
Fresno, CA