Printer-friendly version
Yogini Tiff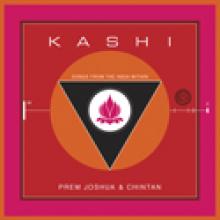 Accomplished multi instrumentalist and composer, Prem Joshua, with 19 albums to his credit , and collaborator Chintan Relenberg have released a new album, KASHI, Songs From the India Within, on the White Swan record label. The album is a diverse musical journey, an infusion of modern and ancient, western and Indian; this devotional album blends mantra and Indian poetry with a variety of instruments and exotic grooves. 
The album opens with Balakrishna, a modern take on kirtan. The song is an experimental mix of instruments, beats, and vocals. For me this is the album's weakest song. Happily it gets much better. 
The second track, All Roads Lead to Om, sparkles with creativity and devotion. The lyric, an ancient prayer, come from the powerful Brihadaranyaka Upanishad, one of the oldest texts of the Upanishad corpus.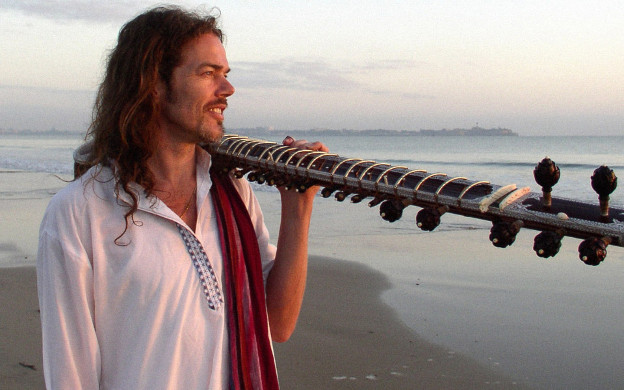 The fourth Track, Don't Worry My Love, is slow, enchanting, and soothing. 
Tumhaari Mayais a mix of danceable reggae beats and beautiful vocals. This song was one of my favorites, a real highlight to this album. 
The hypnotizing vocals of the closing track Lingashtakam, evoke a spacious sense of peace. A surrender to the Divine. This song is beautiful. 
KASHI is perfect for a flow yoga practice or trance dance. I found myself experimenting with new flows, tapping into the rhythm and energy of the music, and enjoying the vibrations.
The vocals are by Hamsika Iyer, Sanou  Olszewski, and Prem Joshua,  and instrumental accompaniment by Prem Joshua (sitar, bamboo flute, saxophone), Chintan Relenberg ( keyboards, bass, tabla, guitar,  pandeiro, udu, drum programming), Werner Schultheiss (Guitar), and Raul Sengupta (Tabla). This is a refreshing, creative collaboration that can be enjoyed at any time, on or off the mat.

Yogini Tiff is a mother, Reiki Master, writer, dancer, performer, teacher, dreamer, and gypsy. Currently she lives and teaches on the island of Santa Maria in the Azores, Portugal.