Submitted by Teresa Diaz on

Printer-friendly version
Introducing our new regular blogger: Teresa Diaz!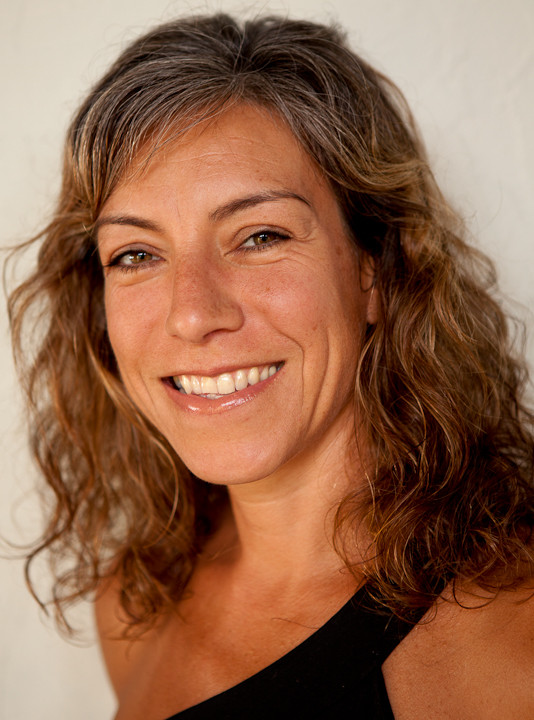 I grew up in Mexico City ─ one of the largest and most populated cities in the world ─ in a not-so-Mexican household with a peculiar matron as a grandmother. In Mexico City, besides the diversity of cultures, socio-economic groups, and geographically distinct neighborhoods, one identifies oneself with being from Mexico City, rather than simply "Mexican"; it is all-encompassing. Growing up with the dangers and threats of a big chaotic city, the downsides of endless traffic jams, pollution, high prices, and the insecurities of employment, safety and trust in your government officials ─ all too common worries of a big city dweller ─ a Mexico City resident is continuously challenged to find his/her unique identity amid the pressure of traditionalism and the abundance of diverse global influences from modern art, music, food, people and life.
Among all this lived an inquisitive, independent, unconventional Mexican woman ─ a sixty-something, five-foot, dark-skinned and somewhat overweight grandmother of three who saw the world around her as a challenge to a nobler rebirth. A devout Catholic, Buddhist and Hindu ─ if there can be such ─ Adela woke up every morning at 5am to stand on a straw mat in her back yard. After long runs of heavy breathing while rhythmically bending her body back and forth, she sat quietly, eyes shut, with her hands pressed onto her chest, murmuring a pleasant tune. Throughout my childhood, I watched her from my bedroom window and would roll my eyes and giggle at such sight, and wonder "Are all grandmothers so amusing?" Her favorite morning strolls through the coolness of Chapultepec Park ─ two blocks away from home ─ didn't bring her back home until the afternoon; by when my imagination had gone wild thinking of all she had done by herself in the greatness of that forest.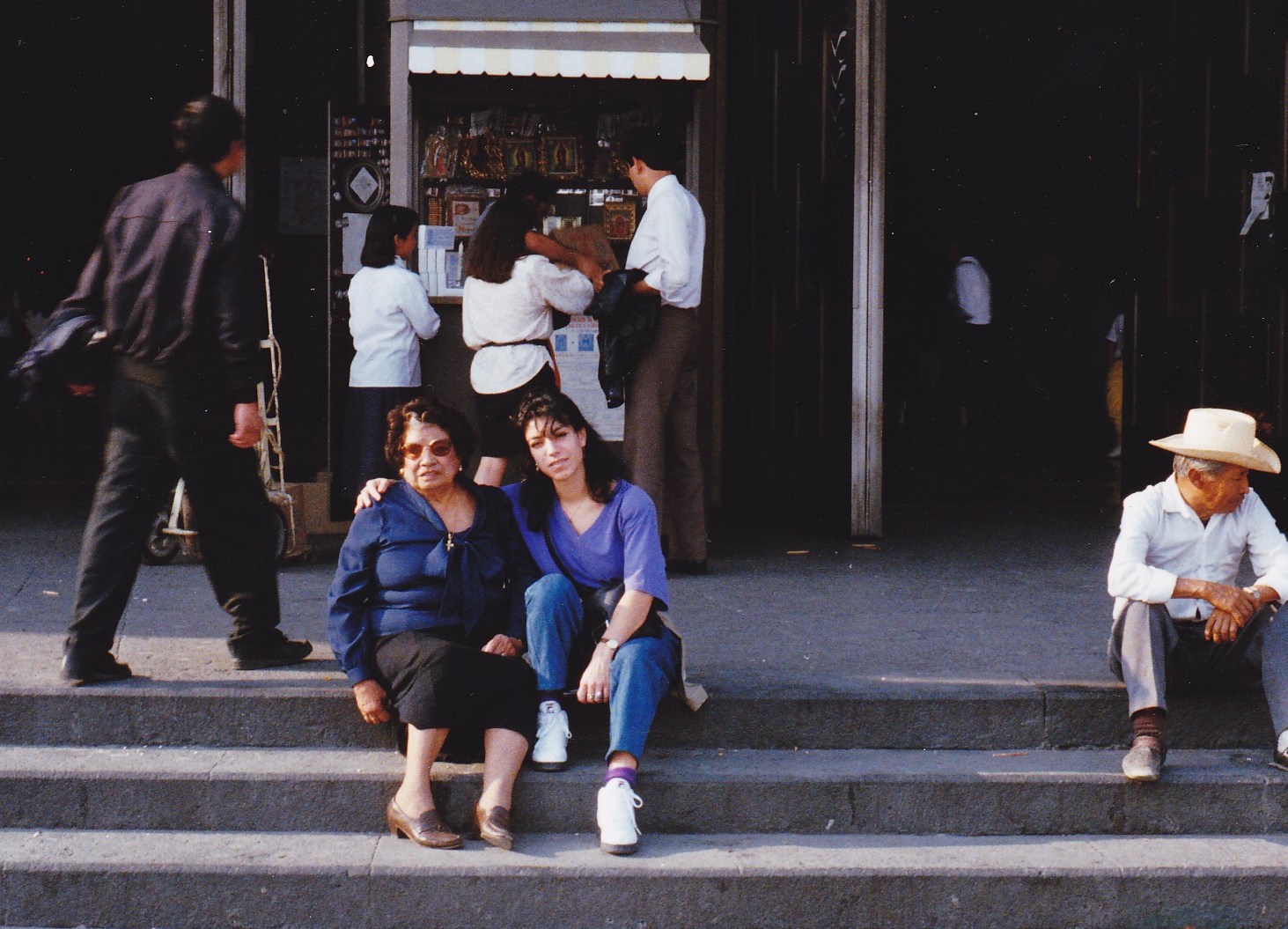 She didn't mind the city life; nor did it mind her. Her busy self-made schedule included driving shaven head people with flowing garments to and from important gatherings, weekend nature hikes through remote landscapes, and attending weekly Sunday mass to honor "God Almighty" and "Jesus our Savior," which, if she was not to reincarnate, at least it would secure her a place in heaven. Her usual monthly visits to the Santera (cult priestess) gave her direction, and her volunteering at the downtown Red Cross peace of mind. Considering herself a vegetarian, Adela would conveniently consider chicken and fish a non-meat to relish in the streets of the city. And proudly, she boasted her savings tactics and her good health status, as she reminded us that it was not necessary to light the boiler.
In the evening, upon her announcement of newly bought sweets, my younger brother and I would run down the stairs to her kitchen to enjoy soaking a half of a Mexican sweet bread in hot tea with milk while listening to a complex story of the Ramayana, or advice on why we should always act with kindness, devotion to our elders and without harm to others. Confused and wired, we said good night and ran back up the stairs as our mother called us for bedtime.
Adela lived a very adventurous life and touched many people in the process, especially me. I will never forget attending my first yoga classes at a Gold's Gym in Fresno, California some twelve years ago ─ only for curiosity. My heart would flood with melancholy every time for those Mexico City mornings looking out my window and motivated me to dig deeper for answers.
My grandmother died before I had the opportunity to ask her the millions of questions I had about life and yoga. Nevertheless some years ago I did begin to understand what seemed then as her disparate character; the ardor of discipline through her conduct, her purity of intention, her dedication to God and Self ─ regardless of the approach ─ and the understanding of adjusting to the modern world through equanimity and contentment. She was by no means perfect, but what she left behind was a beautiful memory to inspire me on my path to yoga, and perhaps you too.
Teresa Diaz is a native Mexican from Mexico City. Thanks to a physical education coach father and a yogi grandmother, Teresa was exposed at a very young age to the secrets of healthy eating, exercise and meditation and has maintained a discipline in these regimens ever since. In 2001, she began practicing yoga as a complement to her cycling and running routine and slowly has immersed herself in this path.Teresa completed the 200-hour teacher-training course at Liberation Yoga in L.A., 2009. Since then she has been devoted to teaching "Yoga en Español" in various locations in Los Angeles. Her students, mostly middle-aged working women and teenagers with health issues, are her main learning tools.
Teresa is currently teaching yoga and nutrition at the Hollywood West Neighborhood Center, yoga for corporate employees at Medifit Corporation, and at home in her new North Hollywood neighborhood. She has completed a certification course for Yoga for Multiple Sclerosis with Eric Small and is completing her 300 RYT certificate in Hatha Yoga. Besides yoga, Teresa holds an M.A. in Museum Studies from George Washington University and works as a freelance curator, art collection manager, art history teacher at East L.A. College. She creates her own artwork when she is not teaching yoga.  You can find more about her at www.betterfly.com/teresadiaz or on Facebook at https://www.facebook.com/pages/Teresa-Diaz-Yoga-Instructor-in-Los-Angeles-CA/