Printer-friendly version
Four Questions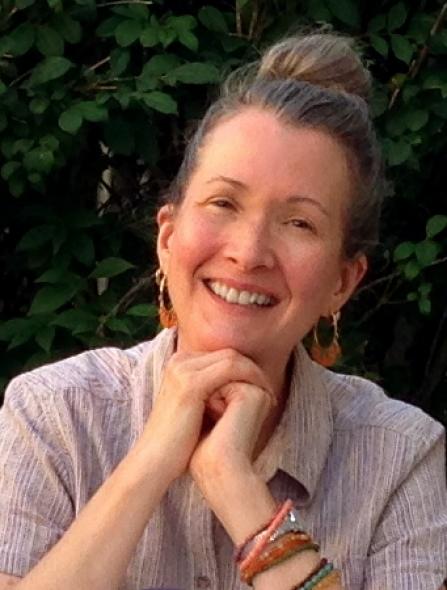 Patty received her 500-hour yoga teacher certification at YogaWorks New York, and completed a 100-hour certificate in Healing Yoga with Jillian Pransky.  She has also completed workshops in teaching yoga to seniors and to victims of trauma, and an apprenticeship in chair yoga.  Her desire to bring yoga to underserved populations led her in 2011 to James Fox's Prison Yoga Project workshop.  She currently teaches yoga to inmates at the Bedford Hills Correctional Facility for Women and she also teaches chair yoga in the Community Living Center of the James J. Peters VA Medical Center in Bronx, NY, as well as at Gilda's Club Westchester for people living with cancer. Patty teaches her signature flow classes at yoga studios in Westchester County and in New York City. Her articles on yoga teaching and yoga philosophy have been published in Yoga Teacher Magazine online.
1. Please describe, or tell a story, about your first yoga class or yoga experience.
My first exposure to yoga was via Richard Hittleman's book, Introduction to Yoga, in a Bantam paperback edition dating from the seventies. I still own it, musty-smelling and browned at the edges. That wasn't the start of my yoga practice – the idea of yoga was still exotic to working-class Jersey folks like me – but I did incorporate some stretches into any form of exercise I practiced. (And I have to give Hittleman credit; his instructions are simple and clear, the book is well illustrated with photos, and he emphasizes safety. His directions for Sirsasana [Headstand] are sensible and practical; I used them years later when I began to practice that pose, with good results).
A more formal introduction to yoga came when I attended college and needed a few gym credits. As long as it was required, I figured I would study something that might have long-term usefulness. Although I don't remember a lot about it, I do clearly remember drifting off in Savasana one day, until the sound of other students shuffling around and rolling up their mats  woke me up. Although it felt good and I enjoyed the flexibility it gave me, it never occurred to me that this could become a long-term practice, much less a career. Still, it gave me some more options for stretching during exercise.
2. Describe or narrate your first time teaching yoga. What do you recall?
At the start of my 300-hour training, our mentors strongly suggested that we find an opportunity to teach. At the company where I worked, a small group of employees would get together to exercise once a week in the evening.  They accepted my offer to give them a free yoga class on another night. I remember teaching a good, basic YogaWorks-style class. They liked it and though not all continued, a few wanted to and I had about five loyal regulars for a weekly class that we held in a conference room. They even insisted on paying me to show their appreciation for my efforts. It was valuable experience because it gave me the chance to work with people of different ages, fitness levels, and familiarity with yoga.
3. Last time you took a yoga class or workshop, what were your impressions?
The most recent workshop I took was a Yin Yoga Intensive for teachers, taught by Michele Saponaro. I was interested in learning more about this form of yoga first for my own use, then as a possible tool for classes. As time goes on, what I need from my yoga practice changes. The standard vinyasa style I practiced made me feel tight and creaky, as opposed to free and flexible.  Having done some yin on my own, I liked the effect it had on my body. The "compressive stretch" of the long-held poses made my joints feel juicy and pliable, and released my muscles as well. Michele started each session with three hours of yin practice. It felt wonderful and was surprisingly energizing. I was also interested to learn the theory behind the practice.
4. Describe the last time you taught a class or workshop.
My most recent class taught was my weekly chair yoga class for patients in the Bronx VA Hospital's Community Living Center, their nursing home. I was pleasantly surprised to have as a guest one of the recreational therapists from the Spinal Cord Injury Unit. They are interested in having me teach their patients as well. She enjoyed participating and after class gave me a tour of their unit. When I began volunteering at the hospital almost two years ago, the Director of Volunteers mentioned the possibility of my teaching this population but nothing came of it. I'm excited about this new opportunity and look forward to my next class, when some SCI patients will join us in the CLC.