Printer-friendly version
Four Questions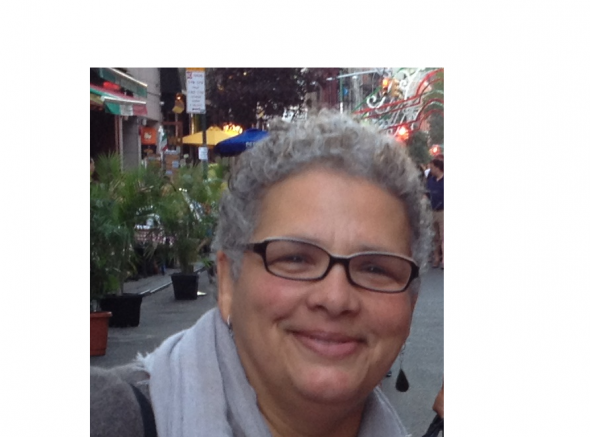 Sandy is an attorney who specializes in family law. She maintains an office in Queens and represents indigent and low income families. As a means to restore her own health, Sandy took up yoga again. She is currently working toward attaining her 500 hour certification. She still teaches yoga to court personnel, at church and a studio. She resides in Queens and has a 25 year old daughter who continues to be her source of inspiration.
1. Please describe, or tell a story, about your first yoga class or yoga experience.
I was exposed to Yoga approximately 40 years ago through Richard Hittleman's book 28-Day Yoga Exercise which I practiced intermittently for many years. Throughout the years, I also bought videos and that is how I practiced for a very long time.  Then I went to my first yoga class in a gym about 20 years and stopped going after that first class. It felt too much like exercise, and I was expecting something else, a more spiritual practice, after all it is Yoga. Then about 10 years ago I went to an Ashram in Woodside, Queens, and that turned out to be the other extreme.  I recall sitting in Vrasana for what felt like hours and meditating. I wanted more than just two or three asanas in my practice. Then I took a class where the instructor literally tried to twist me into a pretzel. Needless to say, I was injured and I was afraid to practice until a few years later when a friend invited me to take Ivan Nahem's class. I finally found a class that was balanced! Although Ivan may not agree with me about the spirituality of his classes, besides asana he did include pranayama and intention throughout our practice, which was spiritual enough for me. I would say that Ivan's class was my "first true yoga experience" ever! I was hooked and attended his class faithfully. I attribute becoming a yoga teacher to his teaching method.  [Ed. Note: Needless to say perhaps, we did not anticipate this comment! (But aw shucks thanks Sandy, love ya, Ivan).]
2. Describe or narrate your first time teaching yoga. What do you recall?
Funny, but I don't remember the first yoga class I taught exactly since it's been over two and half years. How time flies when having fun. As part of the 200 YTT and in order to gain teaching experience, I started a lunch time class at the courthouse where I practice law. My students (court personnel) were thrilled to have yoga back at lunch since one of my former colleagues had taught during lunch until she left the practice of law to open her own yoga studio. I remember I was prepared with a vinyasa sequence and music including my own Bluetooth speaker and, then, something that my teachers at YTT warned me about happened, after making certain inquiries of the students, I realized I had to tweak the sequence in order to accommodate them. I ended up teaching the class as a workshop more than a vinyasa flow, which the students really enjoyed and so did I for that matter. Teaching yoga in a workshop style is my preferred style of teaching and taking class for that matter, more than a straight vinyasa class, especially for beginners.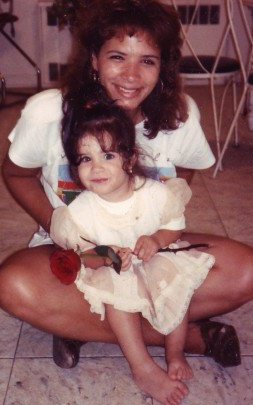 3. Last time you took a yoga class or workshop, what were your impressions?
The most recent workshop I took was called "Observing the Self"; in this workshop we were encouraged to look closely at what we feel during asana practice and to what is going on in the body. We were also asked to watch ourselves closely while transitioning from one asana to another asana. And finally, the big question was, "Can the practice be transformed through fully focused observation?" And to my not-so-surprised self, the answer was an absolute Yes!! After all, isn't that one of the purposes of an asana practice ‒ to slow down, observe, and gradually transform? Then one day, our bodies will be in such a healthy state that we will be able to sit and meditate without the distractions of aches and pains. We were also reminded that in the transitioning in and out of an asana one has to focus on the changes occurring in the body, beginning with foundation mainly to ensure correct alignment and prevent injuries, but also to simply enhance the practice. I really enjoyed this workshop. What most resonated with me was that it confirmed my innate belief that observing the body throughout one's practice is extremely meditative and liberating! And even more so when practicing pranayama as well – nothing like the sound of the ocean waves emanating from within, which can truly be appreciated through observing the self.
4. Describe the last time you taught a class or workshop.
I would say that except for my restorative yoga class, where I feel that I am in the class to assist each participant rather than teach a student, I relish teaching vinyasa – teaching being the operative word.  As a teacher, I often interrupt my vinyasa sequence to ensure that all the students are on the same page when it comes to accomplishing an asana, and I don't mean a perfect extreme expression of the pose, but even a forward bend with knees bent, or a seated wide angle pose where a student is still sitting upright because they cannot tilt from the hips enough to bring their chest to the floor has its proper form, that with time, if done properly, will benefit the student greatly. Not only that, I've often heard and read that Yoga is about the journey and not the destination. As someone with my own limitations, that is what I love the most about yoga – the journey! When I see a student misaligned in an asana or reaching for the floor in a triangle when clearly they should reach for their shin, I realize that they have a misconception that Yoga is about the destination. I bring them back from reaching beyond their capacity to realizing and accepting that wherever their hand lands on their leg is not so much as important as how they get there. The journey to a pose is just as important as, if not more than, the pose itself.