Printer-friendly version
Jessica (TallGirlYogi)
Silipints started out in a different form, when creator Rick Fredland of Oregon needed a durable and reusable water bowl for his dog when traveling. After the success of the bowl (The Tazlab Aqua-Fur), he began making shot glasses, pint glasses, and a number of other vessels from food-grade silicone. They started out by marketing their products to the camping/hiking community and it has continued to grow since then.
The cups come in a variety of colors and you can choose from over a dozen logos as well. Silipint sent me the "Namaste" in Watermelon and Worry-Free Pink. They are BPA free (unlike plastic), microwave and freezer-safe (no need for different containers for cold water or hot tea!). They insulate hot and cold and are thick enough that they don't lose their shape. You can stuff these into a gym back or in with backpacking gear (great for a yoga retreat) without it breaking or cracking. I took mine to an outdoor yoga festival to test it out, and was happy to find that the outer surface is slightly textured to give it a solid grip. While I love my other reusable water bottles, sometimes if I'm taking a shorter trip or have limited bag space, it is helpful to have something that compresses and can still function when I need it to.
Silipint is now offering customizable glasses and has a presence at events such as marathons and festivals, college tailgating parties, and breweries. Lids, straws, and other accessories are sold separately and are available at
http://www.silipint.com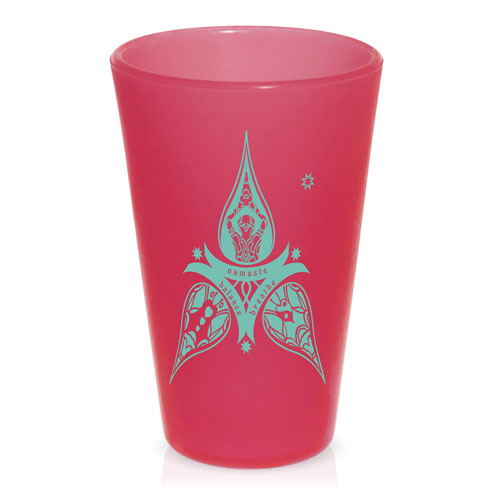 Jessica Rienecker has been practicing yoga since 2009, and teaching since 2013 in Orange County, California. She focuses on intro level classes to help make yoga accessible to all fitness levels and body types.You can follow her on facebook at www.facebook.com/TallGirlYogi or her blog at www.tallgirlyogi.com. Jessica is Project Manager at Yoga Teacher Magazine.