Printer-friendly version
Jessica Rienecker (TallGirl Yogi)

In July 2014 at Yoga Journal San Diego, there were dozens of apparel and accessory companies in attendance. While all of the headband suppliers offered an array of designs and styles, Sweaty Bands stood out to me because they advertise a bold claim on their signs and website: "OMG... They don't slip!"
I tested the band on an evening when I had back to back fitness classes: power yoga followed by Zumba. I took a before and after photo, making sure not to touch the band the entire time I was in class ‒ and with the velvet no-slip lining, I didn't have to! Despite a sweatier head, the band hadn't moved at all since I put tit on nearly three hours earlier. The band lived up to its claim! (Excuse my goofy face:)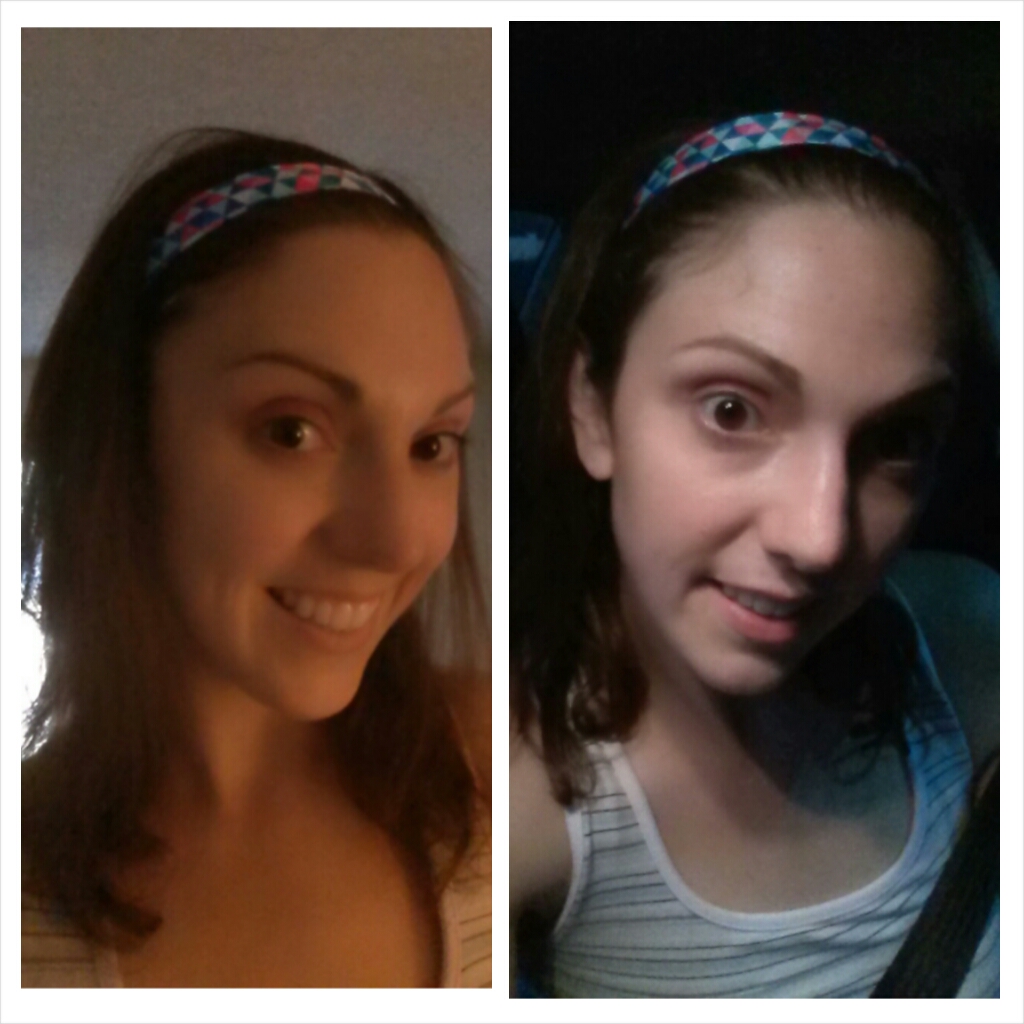 The Ohio-based company offers a wide variety of bands for purchase both online and in over 100 retail locations in the Midwest (ranging from spas to yoga studios). Their website.is chock-full of testimonials from happy fitness enthusiasts around the globe, and also allows you to customize your Sweaty Band with words and logos of your choosing. The headbands are hand-washable, and the trim is very neatly sewed so I haven't experienced any overstretching in the elastic over time. There is a 100% guarantee, which means you are never stuck with one you don't like.
You can purchase Sweaty Bands, become a product rep, or share your Sweaty story at www.sweatybands.com

Jessica Rienecker has been practicing yoga since 2009, and teaching since 2013 in Orange County, California. She focuses on intro level classes to help make yoga accessible to all fitness levels and body types.You can follow her on facebook at www.facebook.com/TallGirlYogi or her blog at www.tallgirlyogi.com. Jessica is Project Manager at Yoga Teacher Magazine.