Printer-friendly version
Reviewed by Ivan Nahem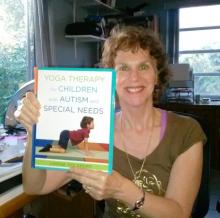 Without a doubt Yoga Therapy for Children With Autism and Special Needs targets a very specific audience, but who would disagree that that audience deserves the kind of attention this book delivers with gobs of grace and wisdom? For decades Louise Goldberg has immersed herself in yoga and in teaching children with special needs, particularly along the autism spectrum, and this gives her unique and valuable qualifications for the task at hand, and perhaps most importantly, she shares her insights with unerring and consummate skill. One can almost hear the kind and experienced voice speaking behind the printed words.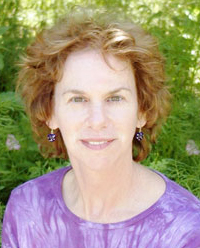 The book is arranged logically, with a natural flow. Introductory chapters present the nature of yoga, moving on to descriptions of the particular personal traits of those with special needs and how they relate to the various modalities on offer. Goldberg presents her profound perceptions how to approach students, how to assess them, what to expect, what works and what doesn't, how to control the situation if it begins to get out of hand. Practical insights abound...for example: "they are often literal and respond better to concrete language, visual cues, and illustrations." Goldberg's obvious enthusiasm for science and scientific studies enables her to bolster experiential conclusions with research results; for some readers she may go just a bit overboard in this regard, but for others, including myself, this only confirms the authority with which she speaks. Personally I find delight in statements such as, "When exploring yoga's efficacy, the researchers 'hypothesized that yoga-based practices correct underactivity of the PNS and GABA system in part through stimulation of the vagal nerves, and reduce allostatic load resulting in symptom relief.'"
Then there is a substantial chapter of various activities and asana to employ when working with such children. Each suggestion is illustrated with a photo, all of them endearing and illuminating. The creativity demonstrated here is truly remarkable. Each pose is assessed for its qualities: Starting Position, Benefits, Instructions for the Child, etc. "Example 25: Volcano… Instructions: Sit like a rock, all tucked in with your feet on the ground. You've been here like this for a long time. Start to feel a rumble inside yourself. Rumble, rumble, rumble…"
The book wraps up with chapters on classroom techniques, and offers lesson plans "for specific benefits." There are also concluding chapters on breathing, games, chants, songs, as well as appendices, and lists of resources
Lastly I just want to note the excellent presentation of the material; the book is beautifully designed, a real triumph on that score.
All in all Ms. Goldberg proves herself a more than just a worthy advocate for this growing field of service. Her book is truly an invaluable resource for those whose paths have taken them in this amazing and rewarding direction. What can one say but: bravo! 
Ivan Nahem is the Editor-in-Chief of Yoga Teacher Magazine.