Printer-friendly version
Jessica Rienecker (TallGirl Yogi)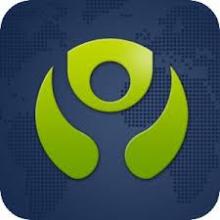 YogaTrail first became known for applications when it implemented the first Yoga Poses Facebook app. Their new mobile-only app featured Yoga Providers, Yoga Events, and featured Global events. This one-stop shop for yoga events has listings for both yoga studios AND individual teachers. This makes for a great tool for independent teachers who may float around to different venues or host yoga events at non-yoga locations.
The app has some useful features such as a sharing button to invite friends along to join you. Prices and event descriptions are listed cleanly and concisely within the app, eliminating guesswork on what you're signing yourself up for if you're trying out something or somewhere new. Additionally, reviews made on the app or on the yogatrail.com website are visible when viewing event information.
This would be a great companion for anyone traveling and looking to find a studio in their area. Yogis looking for workshops or trainings can also look to the app for events outside their regular classes. The app uses GPS to track where you are and makes recommendations (including popular "Featured" content) about opportunities in your area. A map preview is built into each event so you can plan ahead, and contact buttons let you communicate with organizers without having to navigate to their website directly. Search results can be sorted by relevance and distance, so you never have to wonder when or where your next yoga experience is available.
You can download the app through the Google Play store or iTunes.

Jessica Rienecker has been practicing yoga since 2009, and teaching since 2013 in Orange County, California. She focuses on intro level classes to help make yoga accessible to all fitness levels and body types.You can follow her on facebook at www.facebook.com/TallGirlYogi or her blog at www.tallgirlyogi.com. Jessica is Project Manager at Yoga Teacher Magazine.