Jessica Rienecker (TallGirl Yogi)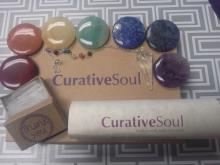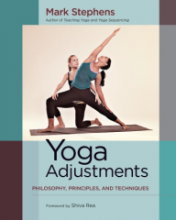 Whether you're a teacher or student, physical adjustments in yoga class can be impactful across a spectrum. If done well, they can add to the transformative nature of a yoga practice. If not, they can be injurious. Mark Stephens has almost twenty years under his belt teaching yoga and... Read more
Jessica Rienecker (TallGirl Yogi)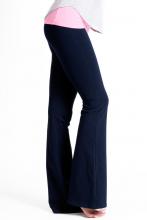 TallWater yoga was founded by long-legged sisters Lynn and Kate who are both over six feet tall.
Clothing companies size their clothing to the average size of their target demographic. This means that women's clothing is traditionally intended for a 5'4" frame. When "long" styles of pants... Read more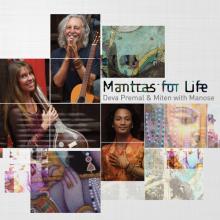 Mantra singer Deva Premal & Miten with Manose have released a new album, Mantras for Life. The album was created as a support for mantra practice and has twelve tracks, twelve mantras, that are repeated 108 times in keeping with sacred tradition.
The album... Read more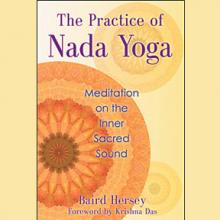 The Practice of Nada Yoga: Meditation on the Inner Sacred Sound is nearly too dense, like a deep rich gong tone. It's got a lot packed into it, and a cursory read isn't the way to go about it. It's more like a handbook, a manual, for a particular line of spiritual inquiry.
I was... Read more
Jessica Rienecker (TallGirl Yogi)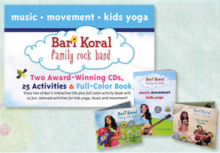 Bari Koral is the originator of the "De-stress At Your Desk" yoga program that is taught at Fortune500 companies across the country.  Her latest project brings yoga to a much different audience: kids! She has received accolades from People Magazine to Nickelodeon, and was invited to present her... Read more
Jessica Rienecker (TallGirl Yogi)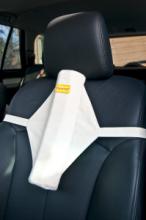 The Yoga Wrap was created by Laura Guccione after she sustained several injuries. Subsequently she nurtured a passion for alignment in the body. For over a decade her wrap has been re-worked and improved on, each time adding nuances and details that have made it the product it is today. The... Read more
Jessica Rienecker (TallGirl Yogi)
Leave it to the outdoor enthusiasts of Oregon to make a great reusable drinking container! Hydro Flasks are BPA-free and can be recycled if you ever decide to retire them, but with a lifetime gaurantee you won't have to. The eco-friendly company is also philanthropic and gives 5% of... Read more
Jessica Rienecker (TallGirl Yogi)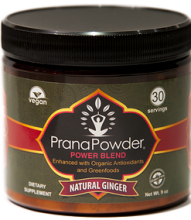 Prana Powder is a new health supplement geared towards yogis. The website boasts of all-natural ingredients and "aims to reduce inflammation and cleanse the body of toxins". It was designed by nutritionists and has a lot of herbs that are highly recommended in an ayurvedic diet such as turmeric... Read more
Jessica Rienecker (TallGirl Yogi)
Ahnu footwear has come out with a yoga lifestyle line that has been heavily visible in Yoga Journal over the last year. The marketing folks were kind enough to send me both the Karma Mesh (in grey) and the Maia Nubuck Leather Sandal (in cactus). They are not intended for your actual yoga... Read more
Pages