Where and when do you teach?
ISHTA (downtown) 7:15a Tue/Thur Open Level
ISHTA (downtown) 9:30a Saturday Open Level
YogaWorks Westside 10:00a Sunday Fundamentals
YogaWorks USQ (long term subbing) 7:30a Mon/wed Level 2 Vinyasa
Where/with whom have you trained for yoga teaching?
YogaWorks 200 hr 2008 (Chrissy Carter and Jodie Rufty-Graux)
ISHTA 300 hr 2008/2009 (Alan Finger, Sarah Platt Finger, Jean Koerner)
YogaWorks 300 hr 2012 (Jodie Rufty-Graux)
How would you describe the style(s) of yoga you teach? 
ISHTA to the subtle body and YogaWorks to the physical.  Alignment based, safety-first but challenging, with a clear understanding that the intent/focus/breath of the
student carries far more importance than a bendy body tied up in a complex shape.  I teach sensible sequences that align with a theme  ‒ toss in some appropriate Pranayama and/or Meditation, and a feel-good playlist and it is a joyful adventure.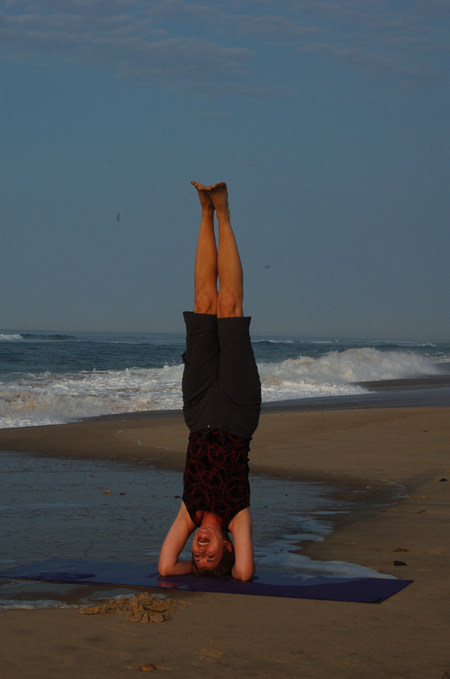 What endeavors other than your yoga practice contribute to your development as a person and yoga teacher? 
My love of all things in nature and the wise wisdom we can absorb from the non-human creatures of this world. Knitting ‒ a recently learned skill that can alternately make me practice patience, and at other times lull me into a blissful meditation. Meditation! Food--preparing, growing, but most of all eating.  Soaking up sunshine.