Where and when do you teach? 
I teaching in a very rural/small town called Wabasha, MN. Once a week, we gather for a Holy Yoga class.
Where/with whom have you trained for yoga teaching? 
I completed my 200 hour instructor training through many different training schools such as YogaFit and Holy Yoga. For the past 8 years I have been taking trainings and leading trainings for Holy Yoga. I am their director of Specialty Trainings.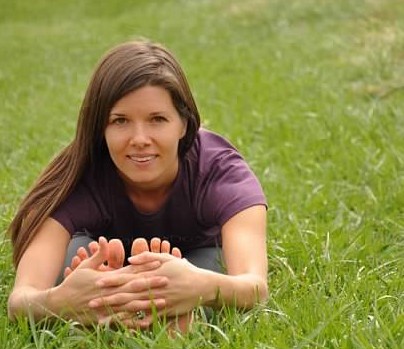 How would you describe the style(s) of yoga you teach?
I teach Christian Hatah Yoga. The practice fuses the elements of yoga and faith into a beautiful practice that connects a person to Christ.
What endeavors other than your yoga practice contribute to your development as a person and yoga teacher?
My own body has been my best means of development. I started yoga due to back/hip problems.  I then developed foot, shoulder, neck problems. Through these struggles, I've been on the hunt for how to learn more.  I read several blogs, one of which is katysays.com.
Anything else you'd like readers to know about you?  
I believe that all people of all ages can practice yoga---this is why I teach specialty classes. Yoga is not just for the active adult but it is for babies, kids, elderly, and even people in wheelchairs. Our bodies were created to move, and age and abilities don't need to limit that.