Editor's Note: I just want to introduce this space by saying that I spent a three day bank holiday there some years ago and everything was just superb. The setting is idyllic, the meals are first rate; Christophe and Ciara taught and I still carry with me the benefits of their teaching.
Please share the story of your studio.
The Clare Island Yoga Retreat Centre began unexpectedly when, in 2001, we had the crazy idea of doing an Easter yoga retreat on the island where we had been living (Ciara on and off for nearly twenty years, Christophe for two years). The course filled up; and the feedback we got from participants encouraged us to continue. People raved about our food, about the surroundings and dramatic landscape of the island, and were appreciative of the chance to deepen their yoga practices without stress or pressure. In 2002, we made the big decision to start a major project, which included building a new timber house with a large yoga studio and upgrading and extending our old island cottage to a high standard of accommodation for the students. We have since run hosted workshops with many great teachers, including Nancy Gilgoof, Paul Dallaghan and his teacher Tewari, Venkatesh and his wife Hema, Emil Wendel, Paddy McGrath, Danny Paradise, Victor Van Kooten, Steven Smith and Rossella Baroncini. This year, we are building a separate meditation hall, as we hope in the near future to offer more meditation on our course.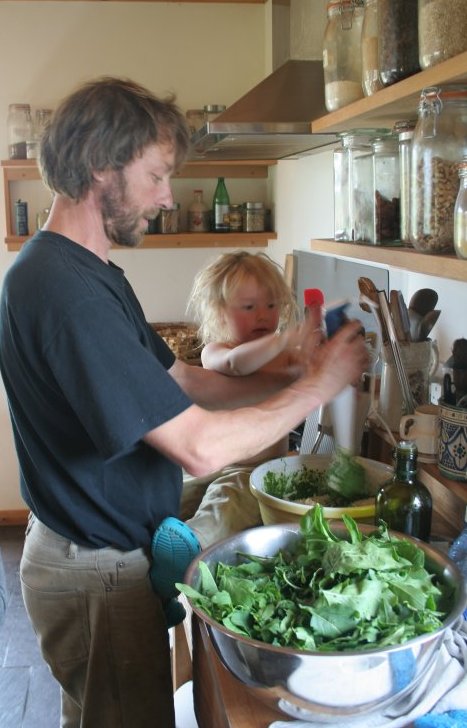 Describe the style(s) of yoga that your studio offers.
We teach what we practice ourselves. Our practice has been influenced by a number of style, mostly Ashtanga, Atma Vikasa and Scaravelli. Christophe teaches classical pranayama.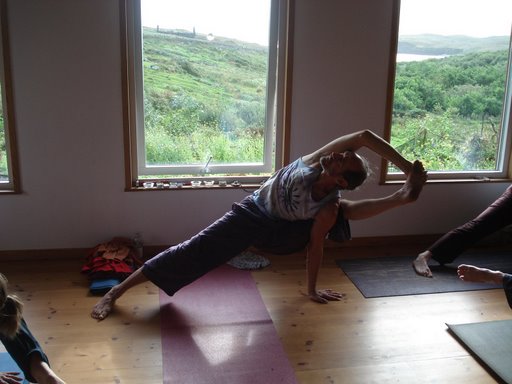 Please describe your environment.
The Clare Island retreat centre is located on a 240 acre farm, with its own gardens and polytunnels, producting most of the food used on our courses. There's also 10 acres of native woodland.  The farm is home to a small herd of horses, mostly Connemara ponies used for riding, farm work and various natural horsemanship courses.  Accommodation is in shared twins or double rooms in a renovated and extended island cottage located in a very peaceful location with stunning sea views.  
Anything else that is unique about your space?
An exceptional location, on the very edge of Europe. The island environment. Also the horses. We now offer a number of courses combining yoga and work with horses. Horses are great teacher of mindfulness and social skills.