Where and when do you teach? 
I teach Core Strength Vinyasa, Vinyasa, Power, and Yin Yoga in Basel, Switzerland. I'm originally from Oregon in the USA but I've been living in Switzerland since 2011.
Where/with whom have you trained for yoga teaching?
I am a RYT-200.  I did my training in Ibiza, Spain at YogaShala Ibiza. Additionally, I am a Certified Core Strength Vinyasa Instructor and I am currently studying Ayurveda with Yogahealer.com.
How would you describe the style(s) of yoga you teach?
I teach Core Strength Vinyasa, Yin, Power, and Vinyasa Yoga classes to groups and individuals.  For me, the journey of self-discovery begins in the body.  Yoga is a path home, to ourselves, where we can connect to our own infinite wisdom and truth.  I weave together mindful breathing techniques and connection to the core so students can move from their hearts, actively transforming their bodies and minds from the inside out.  You will feel grounded in your innate wisdom and empowered to live a life of integrity, harmony, and limitless possibility.
What endeavors other than your yoga practice contribute to your development as a person and yoga teacher?
My husband, son, and dog inspire me daily to live a life full of love and joy.  They are my greatest yoga teachers.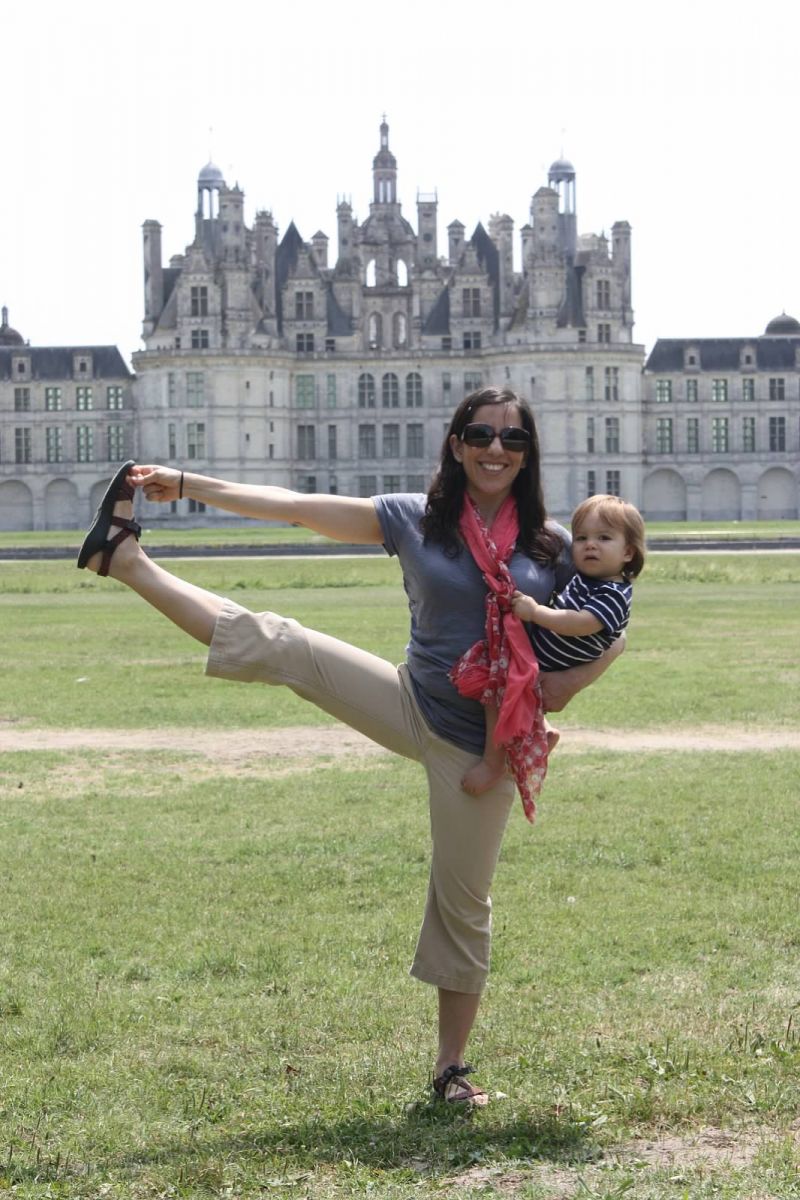 I am passionate about animals and their wellbeing. This to me is part of practicing awareness and kindness—kindness to yourself, to others, to your body, to the planet, to living things. While not all my students may be necessarily passionate about animals, what I actually communicating in class is a development of awareness and kindness to your body, and exploring your connection to yourself, your breath, your body, others, and the world around you. 
Anything else you'd like readers to know about you? 
The sense of community that gets built around yoga is one of the things I love the most about this practice. As an ex-pat, yoga has been a saving grace in helping me build community and feel comfortable in my new environment!