Where and when do you teach?
Be Yoga Atlanta (home studio)
Special Topics Workshops: local, national, and conference presenter
Yoga Retreat leader (Bainbridge Is, WA; Mex, Hiawassee, GA; Peru; Costa Rica; Italy)
200 HR Teacher Trainer, Program Director, and Author
My Yoga Scene (Yoga Community Website resource- blog & directory) Owner and 
Editor
Where/with whom have you trained for yoga teaching?
8 Limbs Yoga Centers, Seattle, WA, with Anne Phyfe Palmer and Melina Meza
Baron Baptiste, Levels 1 & 2
Rod Stryker/Para Yoga Master Teacher training (currently enrolled)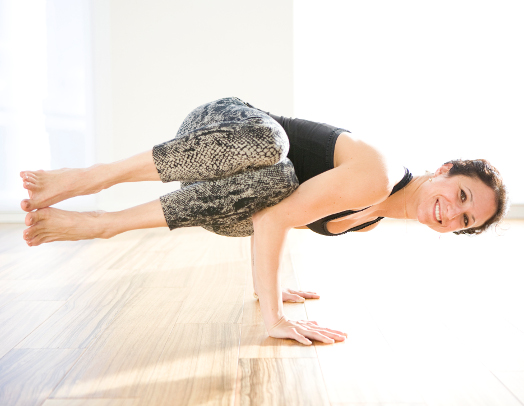 How would you describe the style(s) of yoga you teach?
I teach a fusion of physical asana solely dependent on the individuals
in the classroom, as in 
all levels of classes. All students have unique needs.
I teach vinyasa in spirit - facilitating a space that fosters connection whether it be
through the physical medium of vinyasa flow yoga or hatha yoga. Classes have a
common structure steeped in yoga philosophy, ayurveda, meditation, and pranayama.
What endeavors other than your yoga practice have contributed to your development
as a person and yoga teacher?
I own, operate, and am Editor for My Yoga Scene, a yoga community resource 
featuring guest blogs, studio and event directory. The MYS mission is to bridge
the gaps in the yoga community to mirror the yoga philosophy of union. We are
all connected; we are one.
I also incorporate my own personal experiences into how I teach. I am an
advocate for traditional yoga teachings, but I share them from my own
perspective translating them in many different modes: asana, writing, and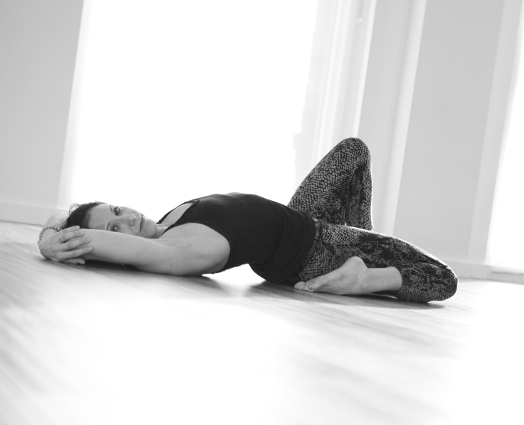 I've had many influences in my yoga practice - traditional trainings, but the
most profound are life experiences: physical injury (I was dropped on my face and
broke teeth, suffered brain injury.
This was a metaphor for me to 'wake up').
Also moving from the west coast to the south east - lessons in judgment, acceptance,
compassion, and vulnerability.