Where and when do you teach?
I teach full time public classes and workshops at Yogaworks in Soho, Bend and Bloom in Park Slope Brooklyn, and at Prema Yoga in Carroll Gardens Brooklyn. My schedule is online at www.shaktiyogany.com/classes. I also lead meditation workshops, therapeutic yoga workshops, my own Wisdom of The Sages Immersions, and Shaktiyoga New York 200 hour Teacher Training. I have taught at yoga Festivals around the world, and once a year I lead an adventure yoga retreat for students to not just deepen their practice, but explore vast and new environments that will assist their opening.
Where/with whom have you trained for yoga teaching?
I have been teaching for over ten years and most of my teaching life aligned with Anusara yoga, although I resigned my license in 2012. I did my first training with Amy Ippoliti here in New York, and continued to learn from John Friend through many years of study and apprenticeship. My years of teaching are suffused with extensive and deep practice with Tantric scholars Douglas Brooks and Paul Muller-Ortega, along with Sally Kempton, Christopher "Hareesh" Wallis, Bill Mahoney, and Carlos Pomeda.
How would you describe the style(s) of yoga you teach?
I am passionate about practicing and studying yoga, and see it is a passageway to inner and outer transformation. I teach powerful and positive classes that draw influence from the elegance of alignment based technique, progressive sequencing, and use of thoughtful themes to create balancing and integrated experiences for students of all levels. My classes blend asana, yoga philosophy, pranayama, chanting, and meditation in thoughtful explorations of how yoga is a pathway to personal growth and collective consciousness. I ask students to stretch the boundaries of their awareness to be purposeful, empowered individuals on the planet who can create positive change for themselves and the world.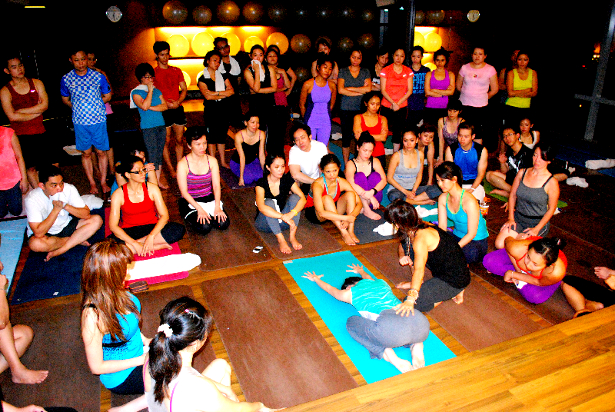 What endeavors other than your yoga practice contribute to your development as a person and yoga teacher?
I continue to study Tantric paths of meditation practice and theory with Paul Muller-Ortega, and I remain ever plugged in to Source through visits to nature and all she offers!  I aim to create collective consciousness in my yoga communities through organized gatherings for meals, outings, clothing swaps, and networking people who need to meet each other.