Where and when do you teach?
 My full teaching schedule can be found at kumaridotcalm.com, my personal blog.
Where/with whom have you trained for yoga teaching?
200 hour with YogaWorks in Santa Clarita, and 65 hours with YogaYoga in Santa Clarita California with Dani Ybarra, Jackie Roberts, Linda Wissmath and Blaire Chodor. Also workshops with Max Strom, Marla Apt and others.
How would you describe the style(s) of yoga you teach?
Hatha, Flow, Therapeutic, Restorative  and Kundalini.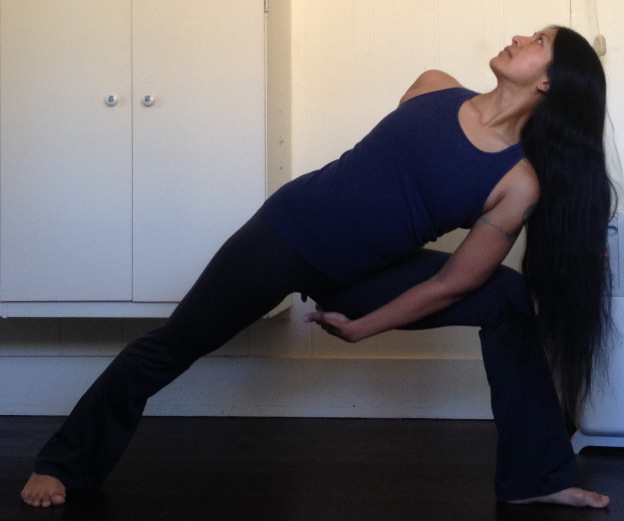 What endeavors other than your yoga practice contribute to your development as a person and yoga teacher?
I'm a poet and a writer in addition to being a yoga teacher. Enjoy my blogs at kumaridotcalm.com
Anything else you'd like readers to know about you? 
I'd love to see you in one of my classes! Pop by and read my blog!