Where and when do you teach?
I teach vinyasa yoga on Thursday evenings at the Mar Vista Community Center in Culver City.  I am a new teacher and have been a practicing student for several years. Mostly, Kundalini Yoga.
Where/with whom have you trained for yoga teaching?
I have trained with YogaFit and continue to work towards my 200RYT certificate.  I am relatively new. I also have a wonderful Kundalini teacher, Julienna, who has studied for years and travelled to India and many places over 20+ years or longer.  She incorporates the spirtual essence of yoga. Also, I continue to do my training at YogaFit and have been inspired also by author, and owner and founder of YogaFit, Beth Shaw.  Additionally, I took a Yogafit training class with instructor Suzanne Chiasson at YogaFit.
How would you describe the style(s) of yoga you teach?
My style is a vinyasa flow with emphasis of balance and strength through the YogaFit techniques which are based on traditional vinyasa yoga.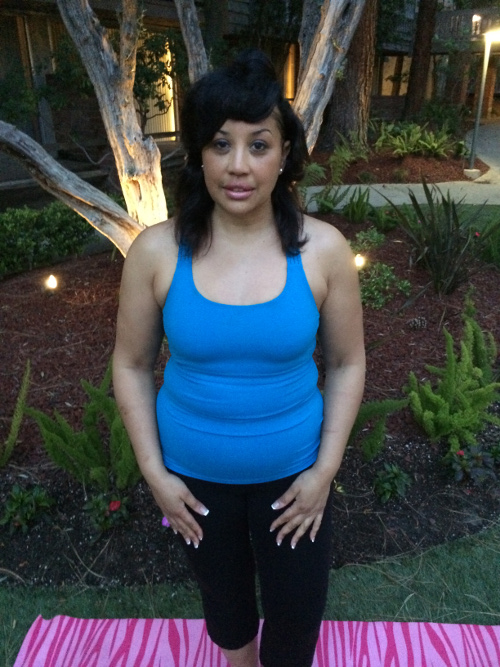 What endeavors other than your yoga practice contribute to your development as a person and yoga teacher?
I am a HR Director for a medical device manufacturer.  I have worked in Administration and in Medical Device in operations in the hospital acute care setting. I am also a half marathoner and working on teaching HR and health and wellness classes at the University of Phoenix. I am always working to have a life work balance and constantly on a mission since 19 years of age to grow spiritually and constantly work to improve myself and be a better person to myself and others. Yoga is a wonderful gift that I give to my students and to myself to center and rejuvenate by essence.  I am not perfect by any means and with yoga I emphasize that "This is your practice, no judgment".  In yoga, we strive to just be and reconnect with ourselves.