Where and when do you teach?
Yoga Circle, Chicago, IL  Thursdays and Saturdays
Yoga Among Friends, Downers Grove, IL  Wednesdays
The Healing Triad, Bloomingdale, IL  Mondays
My home, Thursdays
Workshops in the Chicagoland area
Where/with whom have you trained for yoga teaching?
My first mentor teacher is Gabriel Halpern. I have assisted and apprenticed with him at Yoga Circle
since 2005. He taught me the Iyengar system and therapeutics. Gabriel introduced me to Elise Miller (Yoga for Scoliosis) who is my second mentor teacher. I am a certified Yoga for Scoliosis Trainer from her program. I now specialize in Yoga for Scoliosis and Back Care and teach the only classes specifically for those with Scoliosis in the Chicago area. Leslie Howard, Deborah Wolk and Alison West are other influences. I have attended many workshops with Senior Teachers since 1995.
How would you describe the style(s) of yoga you teach?
I specialize in Yoga for Scoliosis and Yoga for Back Care. They are both based on the Iyengar system of yoga, which is alignment based and utilizes props to bring the challenged student safely into a pose.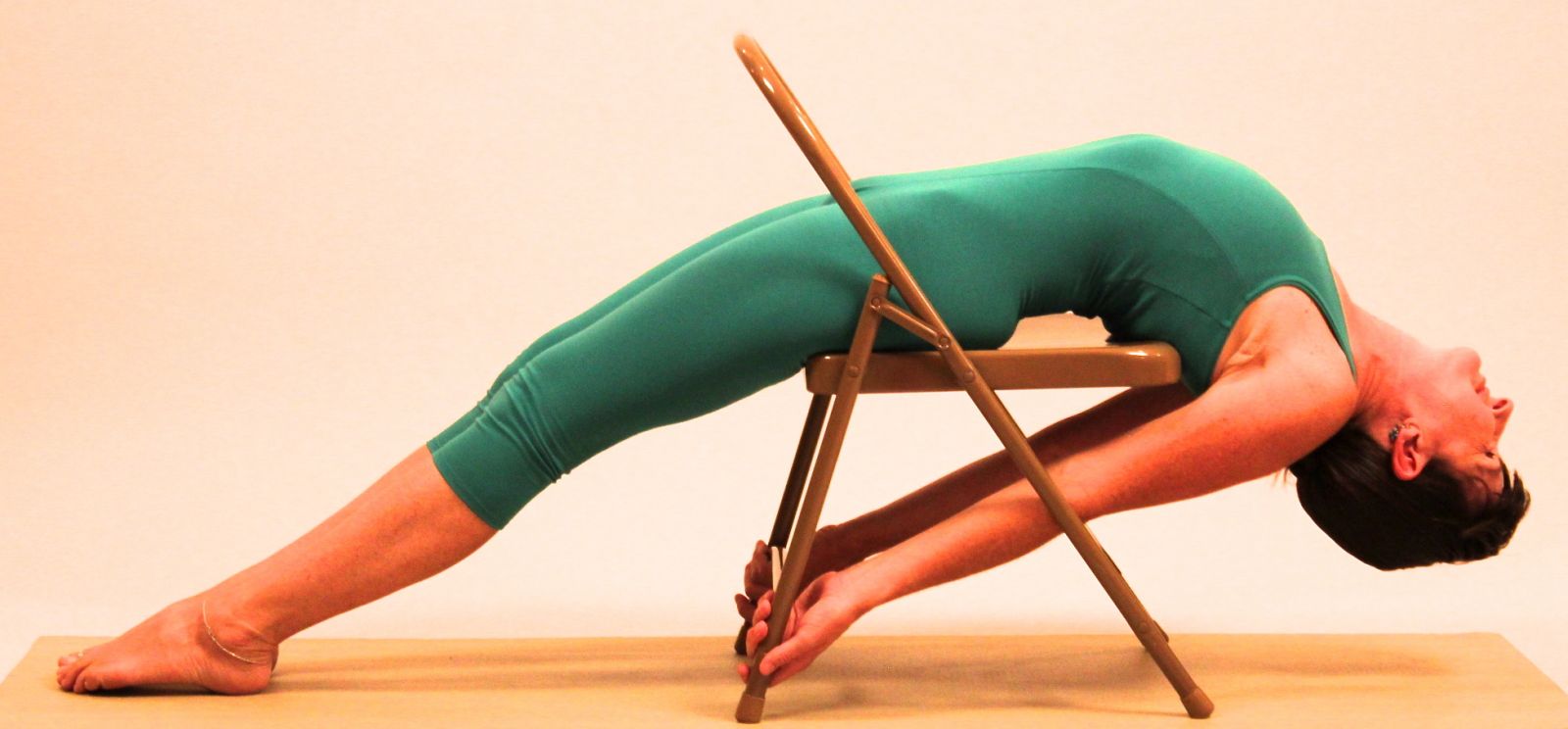 What endeavors other than your yoga practice contribute to your development as a person and yoga teacher?
I am a seeker and quester. I have been on a spiritual soul journey with my mentor and husband Red Bear. He leads vision quests and retreats for his mentorees, and I have been a guide, yoga teacher and quester since 2000.  I am also a creative artist: I am a potter and have a full studio in my home. I am a writer and teacher, "empty nest" mother, and I love to teach what I love to do.