Please share the story of your studio.
The Boiler House was originally home to huge industrial boilers which served the Shirehall Estate, including the registrar offices, law courts and police station of this historic town in the East Anglian district of England. Purchased in 2012 by the owners Deborah and Andrew Kemp-Smith, the building was gradually converted into a bespoke yoga studio, which opened its doors in January 2013.
Describe the style(s) of yoga that your studio offers.
Currently the timetable includes Vinyasa Flow, Hatha, Deep Slow Flow, Kundalini, Yin, Pilates and over the course of the year we have workshops on several other styles and aspects of Yoga.
Can you please describe the environment you offer?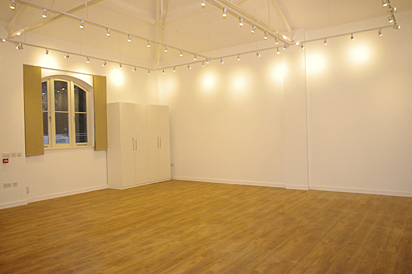 The studio offers 64 square meters of floor space with under floor heating, air-conditioning, adjustable lighting systems, a small kitchen and private parking. All props are provided and teachers and students are encouraged to use the free tea, coffee, filtered water and healthy snacks available free of charge.
Anything else that is unique and you'd especially like people to know about your space?
The Boiler House is unique in this area as it is not run as a Yoga Center. Currently in the UK yoga teachers are generally employed by centers or work independently, hiring village halls or other spaces which are usually not designed specifically for classes. (These venues are quite often not well heated, with floor space impeded by other furniture etc, harsh lighting and teachers always have to haul big bags of props with them to lessons, sometimes without parking nearby.) Our goal was to provide independent teachers with a beautiful environment, designed specifically to create a space conducive to both learning and teaching. Teachers hire the space by the hour and we place their classes and workshops on our website, where the students are provided with teachers contact details and booking system. In this way teachers can work truly independently, according to their own timetable and fee structure, but with the support of the studio behind them.
The studio also supports various charities, including Focus12, a local alcohol and drug rehabilitation centre. Yoga is taught to participants of their recovery program by Jacqui Sedgwick, a Vinyasa Flow teacher who has trained specifically for these sessions by completing the Y12SR training program. Studio time and teaching is offered free of charge for all charity events and free yoga classes are offered regularly as part of our 'Karma Yoga' within the community.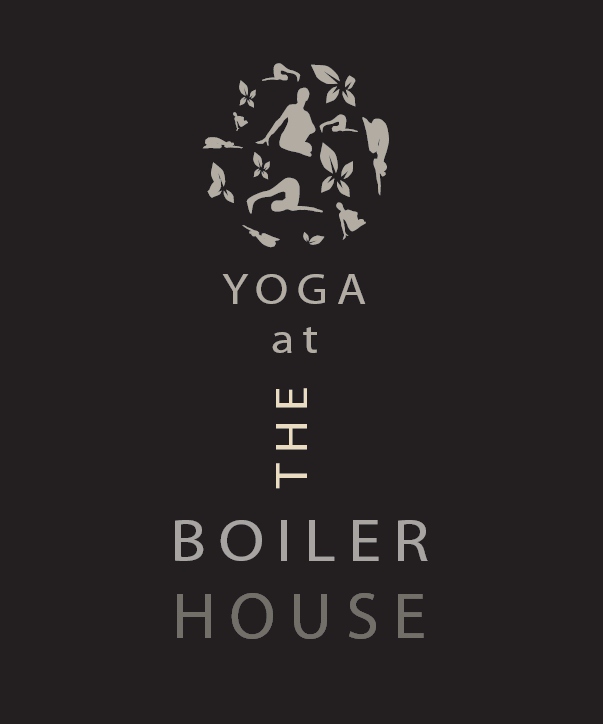 Although still very new, the Boiler House is quickly gaining a reputation for being a fantastic place to teach and learn. The most frequent feedback we receive is about the positive energy within the space, and I'm sure this is due to a real sense of community which has quickly built around this unique studio, nestled in a quiet corner of this historic, medieval town. We're really excited about the future and watching the studio and all who use it, grow and flourish.