Where and when do you teach?
I currently teach on the island of Santa Maria in the Azores, Portugal. I teach group classes on Tuesdays and Thursdays at Ginasio Akrobat. In addition, starting in June 2014, I will be offering beach yoga for the summer.
Where/with whom have you trained for yoga teaching?
I studied at Bindu Yoga Studio with Angel Lucia for my 200 hour certification in Vinyasa Flow. A few years later, I studied at Karuna Yoga Studio with Eloise Zeeman and received my 500 hour Hatha Yoga certification. Both of these studios are in South Florida. Yoga has changed my life completely. :)
How would you describe the style(s) of yoga you teach?
My classes are slow, fluid, and dance like.  I teach intuitively and encourage my students to breathe, soften, let go, and flow...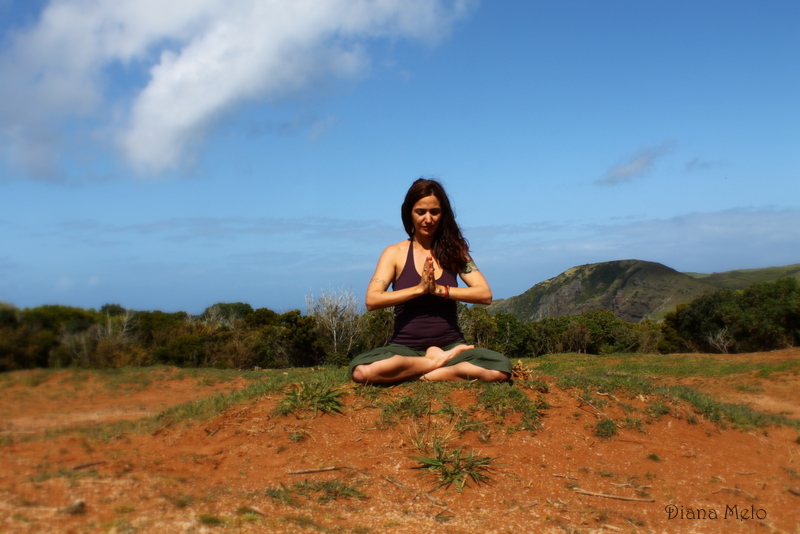 What endeavors other than your yoga practice contribute to your development as a person and yoga teacher?
I am a mother, a Reiki Master, a writer, a dancer, a performer, a teacher, a dreamer, and definitely a gypsy. I have 'lived many lives in this life', overcome many difficulties, but without a doubt asana, pranayama, and meditation have helped me in magical ways. My family and I currently live on a tiny island, in a tiny village, in a tiny wooden cottage and have an enormous garden. We have to "be the change."